Several thousand years ago, the Queen of Light ruled over her peaceful Kingdom of Light.
Now every kingdom has a ruler, and every ruler has guards. In this special case, the kingdom's inhabitant were also the guards.
These guards were the Light Senshi.
Now, the queens jealous brother, the King of Darkness, had plotted his revenge against the Queen.
He had longed to take her place as ruler of the Kingdom of Light, and had gone to such extremes as to attempt to assasinate her. This resulted in him being banished forever. He wandered through the lonely universe, gathering a large group of different creatures to assist him in overthrowing the queen.
Once all the plans were in order, the King and his servants attacked the Kingdom of Light. The Queen had known that it would eventually come to this, and she knew that if she didn't do something, it would end with everyone's deaths. She didn't want anyone to die, good or evil, so she captured their souls and they were reborn on earth to fight again in some other time era.
She knew that at some point they would fight once more, and she wanted no violence, but she hoped this would buy some time until they had to battle again. The magic she had cast in oredr to seal and send the souls, however, had drained the last of her strength, and she died as her kingdom that had been badly weakened by the war crumbled to pieces.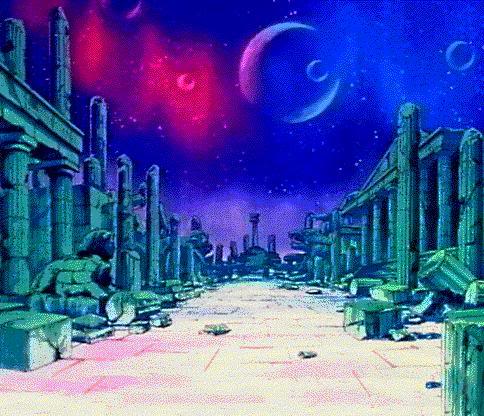 And then, thousands of years later, the King of Darkness reawakens and realizes what the Queen has done. He calls her foolish, reawakens his servants, and resparks the war, planning to gather up the "Dark" Senshi. Little did he know that before her death, the Queen had sent small messengers in the form of Human World pets to go reawaken her soidiers as well...